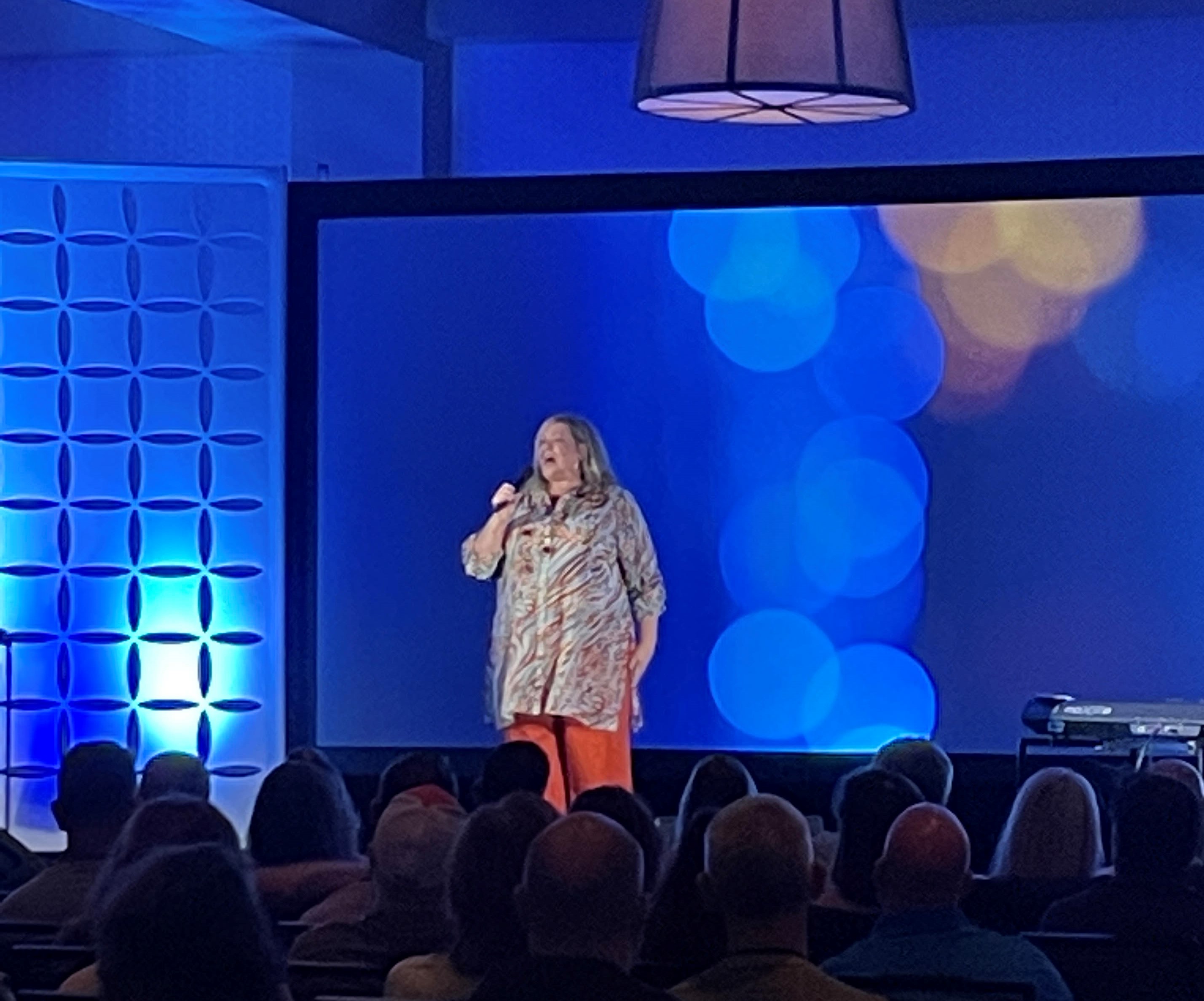 StowTown Records vocalist Tiffany Coburn spent her Tuesday evening encouraging worship pastors from around the country at the Metro2Music conference in Orlando, FL. After full days of sessions and workshops, the evenings of worship become a time for these music leaders themselves to be led in worship. For the 2023 conference, evening performers included The Sound, Paula Dunn and StowTown artists Tiffany Coburn and Charles Billingsley.
Tiffany shared several songs from her two StowTown albums You Are More and Near to the Heart, including the jazzy "Blessed Assurance," the Voctave-backed "How Great Thou Art" and the moving ballad "Seasons of the Soul." Tiffany also sang her current radio single, "Matchless," which features Point of Grace. A fun moment of the evening was learning that one of the writers of her song "Let Your Light So Shine," Mark Mathes, was a conference attendee. It was a unique thrill to sing this song with him there.
The evening ended with Tiffany leading the crowd in corporate worship. The tenderness with which she led was warmly received and the heavenly harmonies filled the room to close out the day. "What a great time we had. It was a get-real kind of night. We all need time where we can be with our peers and celebrate everything; a time to tell stories, and a time to laugh at ourselves and the joy of ministry," reflects Tiffany. "This was also a wonderful time to celebrate the call on all of our lives. Sometimes that's not easy. Sometimes the difficulty of the call allows the enemy to tempt us to quit. But I felt like this event allowed us to talk about that and encourage each other to stay the course and to give it to God. We ended our evening with an awesome time of worship singing songs that did nothing but give praise and honor to God. I'm so filled up. I'm walking on clouds!
What a night! All praise be to God for tonight and for always."
You Are More and Near to the Heart are distributed by Provident/Sony. Tiffany's current single is a Roots/Country version of her song "Matchless" and is available for download and stream worldwide here.