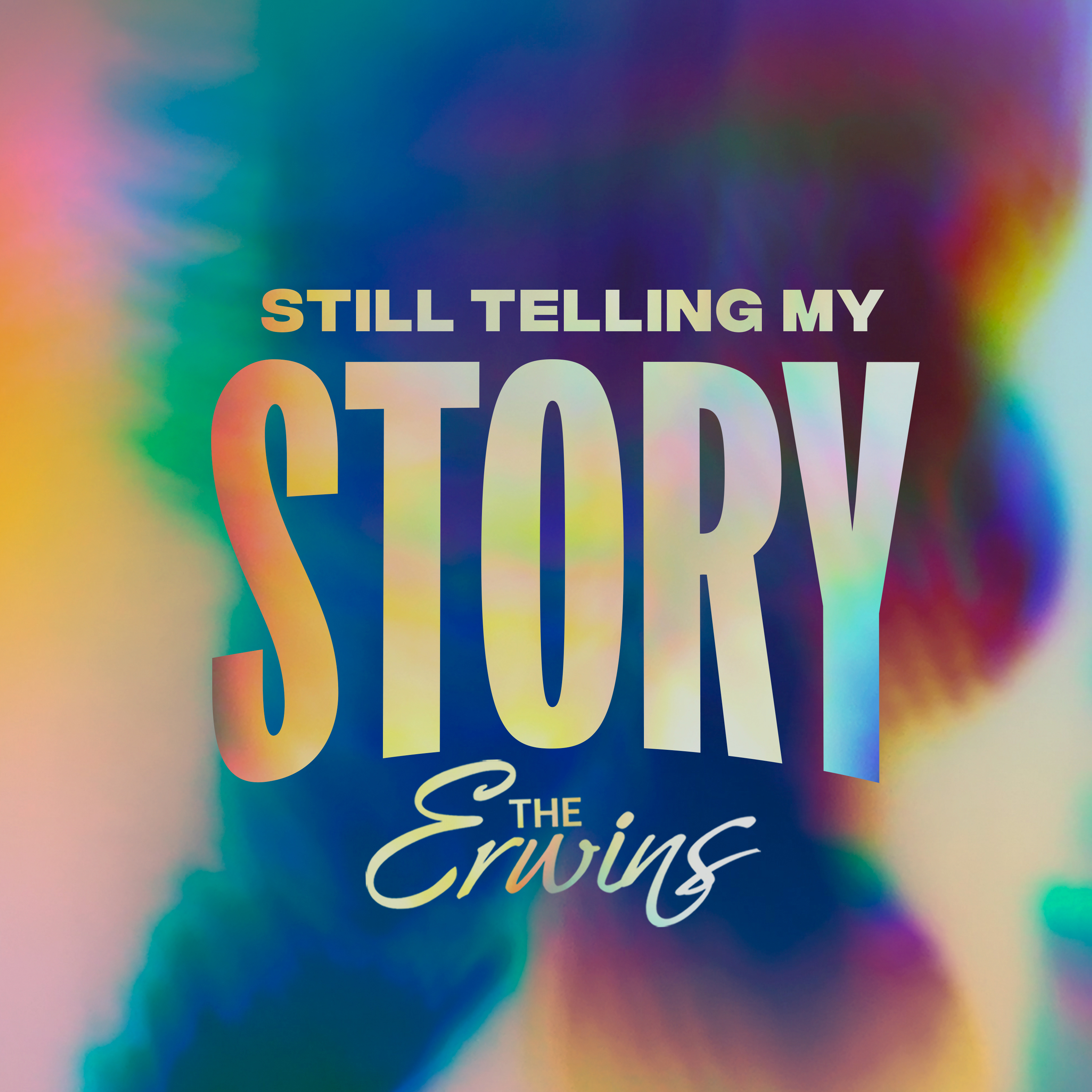 GRAMMY®-nominated, Dove Award-winning StowTown recording artist The Erwins open a much-anticipated new chapter in their lauded career with "Still Telling My Story." Now available on streaming platforms, the melodic anthem—celebrating the power of testimony—is punctuated by the group's signature sibling harmonies. 
Penned by Kevin Winebarger, Wendy Ferguson, Jeremy Rodriguez and Riley Harrison Clark, "Still Telling My Story" was produced by Wayne Haun (Ernie Haase & Signature Sound) and co-produced by Kris Crunk (Joseph Habedank). The Erwins' first new music in more than two years, the song offers listeners encouragement to press on in the face of life's trials: "So bring on the fire, bring on the rain/my testimony is not gonna change/From the valley to the mountain my God's worthy of praise/Whatever comes before me, I'm still telling my story."
"Everyone has a story to tell," explains The Erwins' Katie Erwin Headrick. "I really hope this song encourages people to share the story of how Jesus changed their lives. Whether you were raised in church or accepted Christ at a later age, your story is powerful and needs to be heard. You can change lives with your story!" 
"The Erwins are always finding new ways to tell a timeless story—the Greatest Story," adds Wayne Haun, StowTown Records co-founder and producer of the song. "Plus, you want to listen to their music over and over again because they sound so good telling the story."  
"Still Telling My Story" is available as a three-song digital bundle featuring the radio edit; a pop-infused album arrangement; and an extended version highlighting spoken-word testimonies from friends. The song will be featured on a new full-length set from The Erwins, slated for release later this year. 
"I truly don't think we've ever been more excited and ready to release new music than we are right now," Katie Erwin Headrick continues. "My siblings and I are so passionate about this music. We've spent almost two years writing, praying and narrowing down these songs, and 'Still Telling My Story' is just a taste of what's to come." 
About The Erwins:
Siblings Keith, Kody, Kris and Katie Erwin grew up performing in countless churches and at events around the country with their father, who has been a full-time evangelist for more than 40 years. The group's 2011 debut, What Really Matters, featured the Erwin brothers, with Katie officially joining the lineup later that year on the follow-up project, Jesus In A Song. In the decade since, The Erwins have released seven subsequent recordings, including the 2021 GRAMMY®-nominated What Christmas Really Means. They are also 2020 Dove Award winners in the Southern Gospel Recorded Song of the Year category for "The Power Of An Empty Tomb," and The Erwins' 2021 single, "The God I Know," became their first #1 hit, topping The Singing News Power 50 Weekly Chart. 
LINKS:
https://erwinministries.com/ 
https://www.facebook.com/TheErwinFamily
https://www.instagram.com/the_erwins/
https://www.youtube.com/channel/UCEiQpk8mzT_ctJx-UUY83Ow