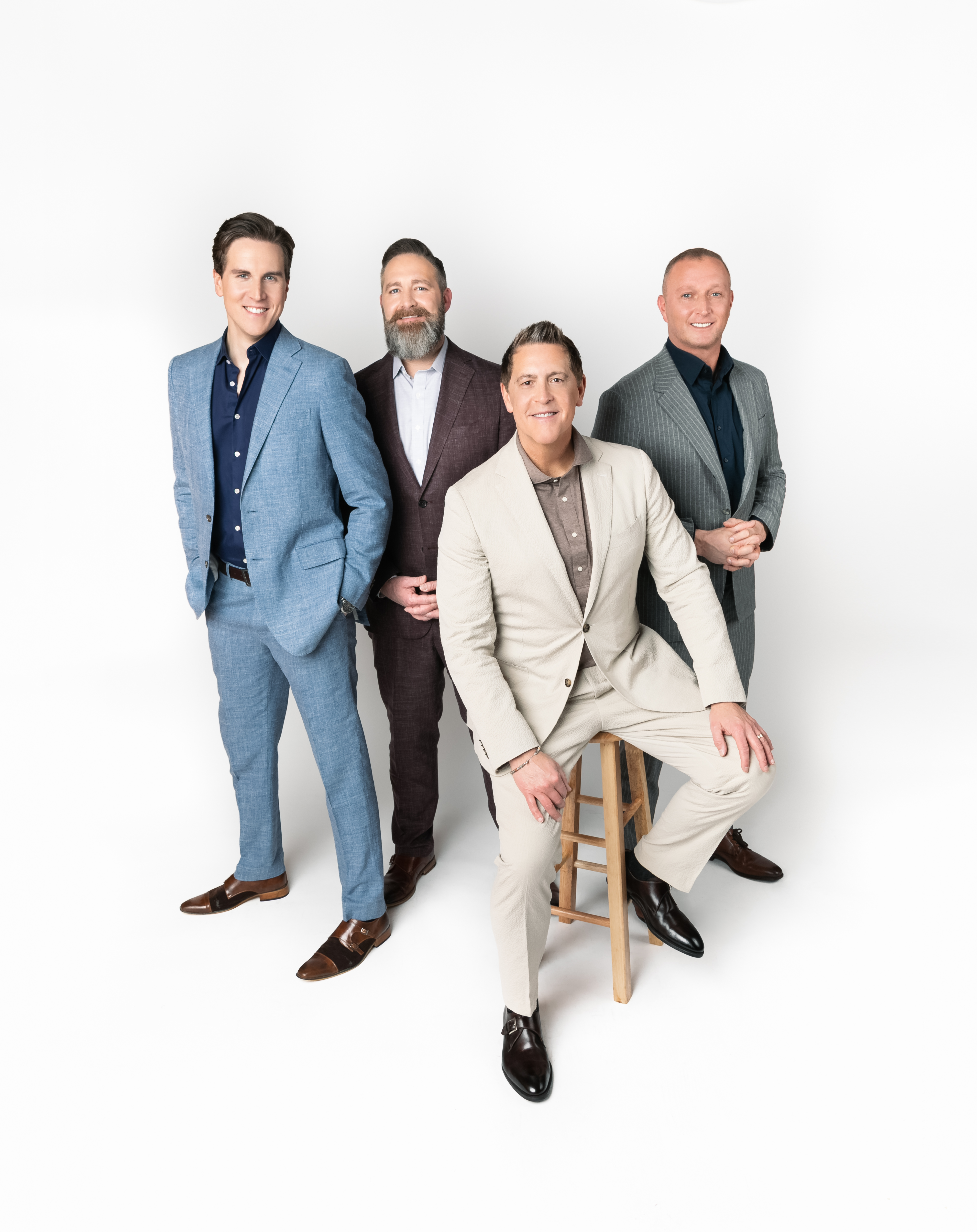 One of the most awarded and beloved groups in Southern Gospel this century, Ernie Haase & Signature Sound is celebrating 20 years of music and ministry with a milestone recording event to be held next week in Europe. 
Among a string of long-awaited concerts in Scotland, Northern Ireland, the Netherlands, and Germany later this month, the multi-GRAMMY® nominated genre tastemakers' May 20 show at Rafaël Evangelism Center in Amsterdam will be recorded for a forthcoming live album.  
"The Netherlands holds a special place in our hearts," Haase shares. "It's such a beautiful country with a rich history, and we've always received a warm welcome from audiences. We thought it would be an extraordinary place to record our 20th anniversary project. This album will not only be a celebration of two decades, highlighting the songs that have defined our career, but it's a celebration of God's faithfulness." 
Live In Amsterdam: A 20th Anniversary Celebration will showcase renditions of such Ernie Haase & Signature Sound favorites as "Oh, What a Savior" and the Dove Award-winning "Reason Enough," among many others. Reflecting on the quartet's unparalleled career as they stand poised for the future, the recording will release later this year from Gospel leader StowTown Records, the label co-founded by Haase. 
"Over the years we've had the privilege of singing in so many special places, including the National Day of Prayer, NBA games, NASCAR races, Franklin Graham Crusades, Gaither Homecoming events and our own tours, both across America and around the world," Haase continues. "But the biggest highlight for us is the friends we have made along the way and the fans who have become like family. Their testimonies of what God has done in their lives—and the fact that He used our music in some fashion to bring about the grace they needed—is the greatest achievement we could ever hope to gain this side of heaven."  
ABOUT ERNIE HAASE & SIGNATURE SOUND:
Following a 10-year tenure with the legendary Cathedral Quartet, Ernie Haase was inspired to launch a powerhouse gospel quartet of his own. Signature Sound was born in 2003 and quickly became one of the most beloved and awarded groups in the genre. Southern Gospel radio favorites, Ernie Haase & Signature Sound has four GRAMMY® nominations; multiple GMA Dove Awards; a discography of bestselling recordings; and numerous Gold® and Platinum® DVDs to their credit. Today, the group is comprised of Ernie Haase (tenor), Doug Anderson (baritone), Dustin Doyle (lead) and Paul Harkey (bass), and they continue a mission to record and perform compelling music that points listeners to the Hope of Christ. 
For further information, visit erniehaase.com, stowtownrecords.com or turningpointpr.com. Follow Ernie Haase & Signature Sound on Facebook, Instagram and YouTube.